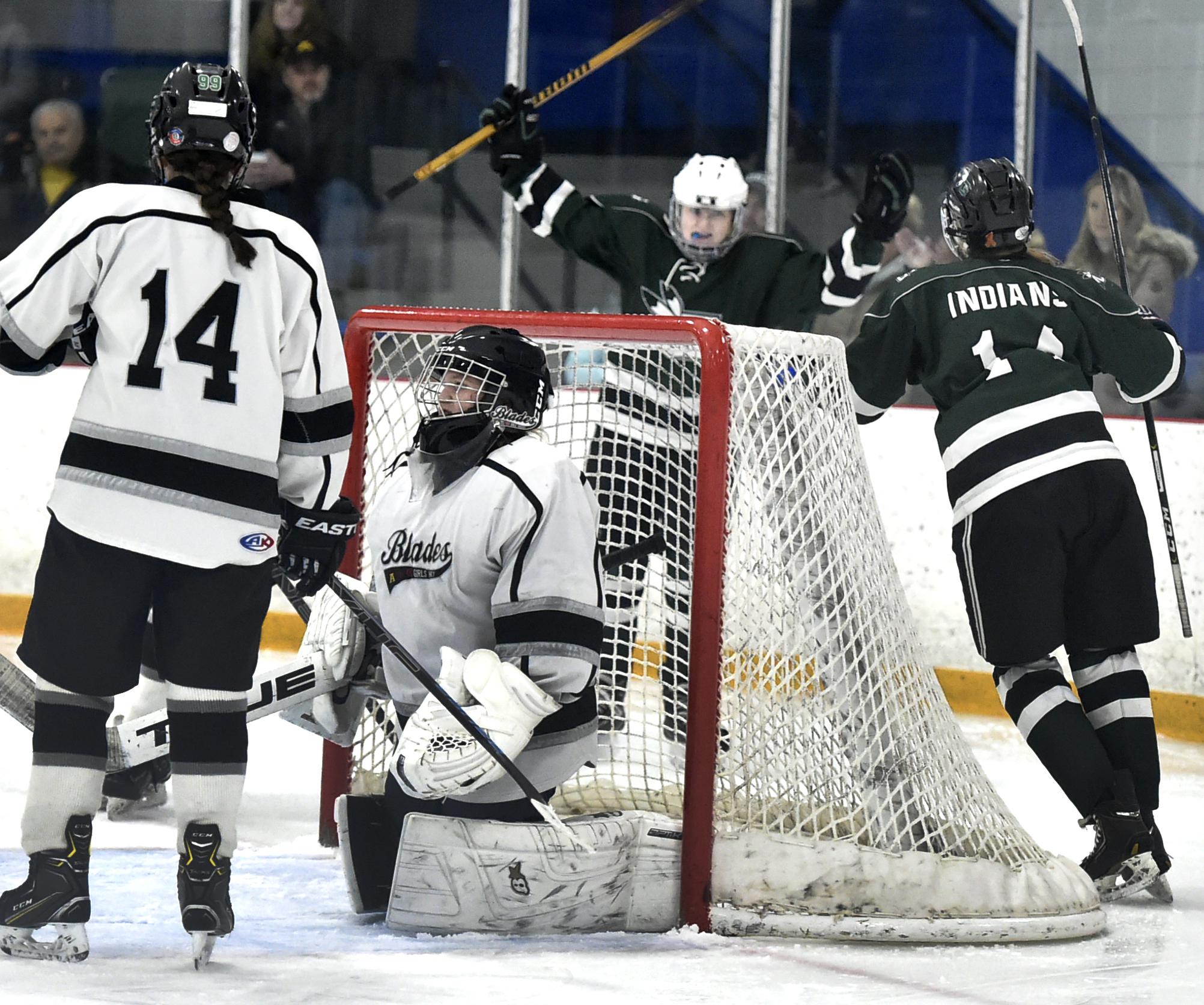 When New Canaan and Guilford women's hockey face off, so will two of the best athletes in the state's three sports
Maddie Epke and Kaleigh Harden have known each other from lacrosse camps and tournaments. They played against each other on the ice when they were kids. They never faced each other at a high school sporting event.
That will change on Sunday evening. With plowed snow from I-95 and a clean sheet of ice at Darien Ice House, Guilford's women's hockey team will make the 50-mile bus ride to take on the undefeated might of New Canaan.