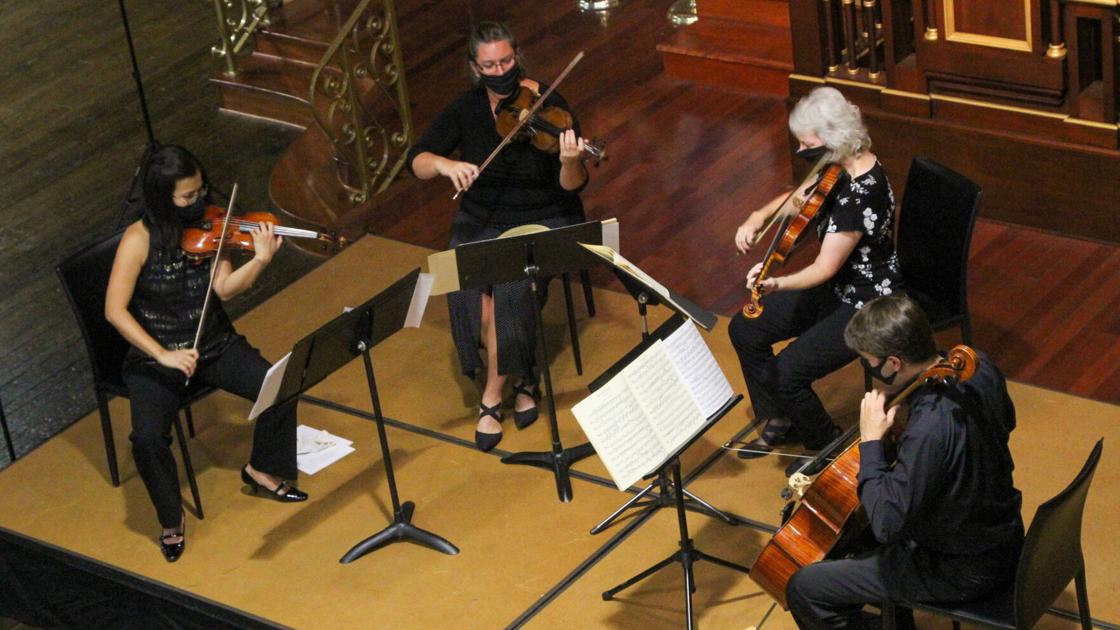 Violins of Hope brings Nazi desecrated instruments to Roanoke, now reborn | Arts & Theater
[ad_1]
Christina Koomen special at the Roanoke Times

The profound loss of life during the Holocaust will mark it forever as one of the most devastating horrors of the modern era.
But a related tragedy was also unfolding: the desecration of Jewish cultural treasures, from the looting of paintings to the suppression of written works and the confiscation of musical instruments.
Decades ago, an Israeli violin shop owner and master craftsman began collecting and restoring some of the violins that had been caught in the atrocities of war. Next week, the Grandin Theater in Roanoke will host a community concert featuring some of these instruments.
The 75-minute show, titled "And Their Music Lives On," will feature a quartet from the Richmond Symphony. The performance will feature works by composers including the now famous German Felix Mendelssohn and Czechoslovakian Viktor Ullmann, who wrote music during his imprisonment in a concentration camp and later died in Auschwitz. Charlie Sydnor, chief historian of the Virginia Holocaust Museum, will deliver the keynote address. Arye Ephrath, who survived the Nazi terrorist regime, will make a special appearance.
The Roanoke Jewish Federation is hosting the event, with lead sponsorship from Dominion Energy, Weinstein Properties and the Windsor Foundation.
"The Roanoke Jewish Federation is extremely happy to bring this incredibly important program to Roanoke and to present it at the Grandin Theater," said Lori Strauss, Federation Director and member of the Grandin Board of Directors. "What astonishing synergy is created between history and music with the components of a hidden child, a Holocaust historian, suppressed Jewish composers and restored musical instruments."
[ad_2]