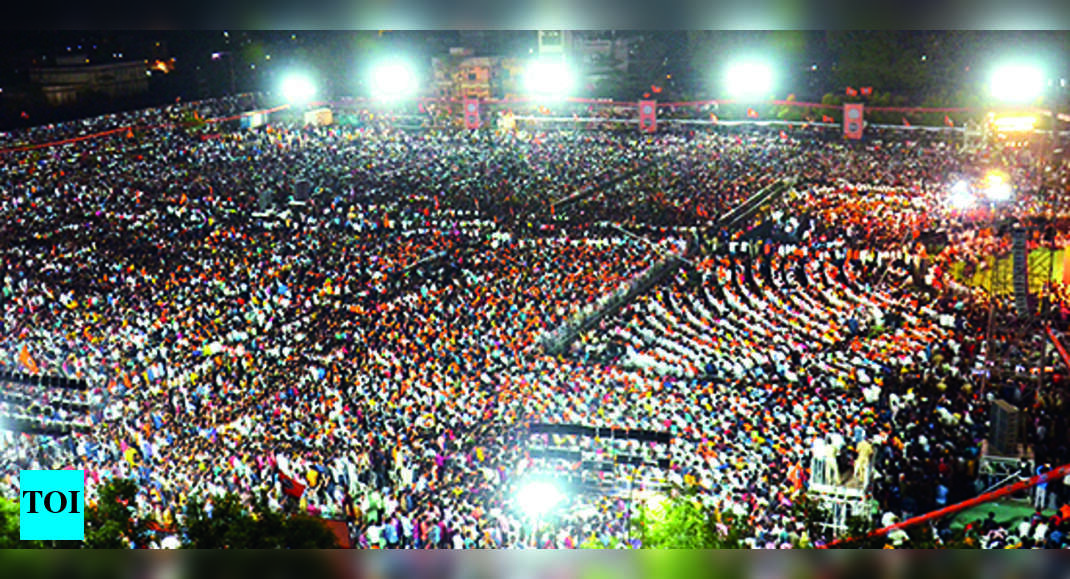 thackeray: 'shortened speech' leaves audience disappointed | Aurangabad News
Aurangabad: Many on Sunday felt that MNS leader Raj Thackeray had "cut short" his speech without addressing many topics.
As a large crowd at the rally site expected Thackeray to take his opponents head-on in his typical style, the firebrand leader limited his nearly 46-minute speech to the question of loudspeakers. talkers about mosques in addition to attacking NCP leader Sharad Pawar sparing Shiv Sena and others.
Incidentally, a loudspeaker at a mosque near the MNS rally site blared during Thackeray's speech, infuriating him visibly.
"I call on all cops present here to take the necessary action. This is a long-standing issue that needs to be addressed as a matter of priority," he said, abruptly concluding his speech to the surprise of many onlookers.
Prashant Beedkar, who considers himself a staunch admirer of Raj Thackeray, said the MNS leader's previous public rallies were more explosive.
"We were all ears to listen to him on a range of topics. It was a little disappointing to see that he was not in his usual element," he said.
Rupali Chausalkar, another Thackeray fan, said she expected fiercer rallies from her favorite leader in the region. "He said during the rally that he will hold more public rallies in Marathwada. It will be a treat to listen to him on the pressing issues of the region in his usual attacking style," she said.
Contacted, the local MNS leaders refused to accept that their party leader limit his speech.