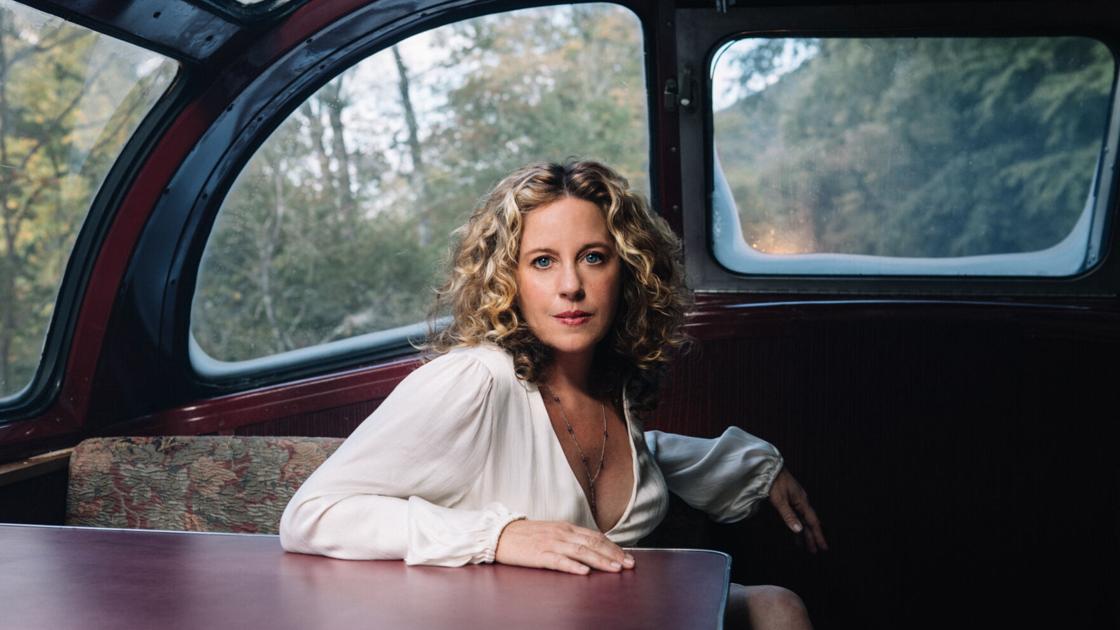 Singer-songwriter Amy Helm is happy to reconnect with the audience, her fellow musicians at FreshGrass | Berkshire landscapes
[ad_1]
NORTH ADAMS – Amy Helm didn't record her first solo album, "Didn't It Rain" until she was 44 years old.
Being Levon Helm's daughter in the group had a little something to do with her reluctance to go it alone. Prior to the album's release, she had no problem performing on stage – as a member of the band, as the singer of the famous Ollabelle, or as a member of her father's blues band, The Barn Burners. or his Midnight Ramble Band.
"I think when you have a [famous] parent … it can kind of block what you're doing, "Helm told SouthCoastToday.com in a 2019 interview." Because how can a member of the public not wait and say, are they going to ring like him ? Are they going to make a song from their parents 'songbook?' "
Since the release of "Didn't It Rain" in 2015, the multi-instrumentalist has released two more albums, including "This Too Shall Pass" in 2018. Her latest album, released in June, "What the Flood Leaves Behind", is to be called the most autobiographical to date.
Helm returned home to Woodstock, NY, just before the pandemic hit, to record the album, in her father's studio, The Barn.
"Getting back to where I learned so much about how to express music, how to stand in music, how to listen to music," Helm said in an interview on roughtrade.com. "It was humiliating in a funny way. I could clearly see where I was from and where I am now in my life. I was singing from a different place now and for a different reason.
Helm, who last performed at FreshGrass in 2019, returns to the festival lineup on Saturday night, closing the night with a performance at 11:15 p.m. on the No Depression stage at Courtyard D. She recently took a moment from her job at time to answer a few of our questions. His answers have been edited slightly for clarity.
1 With all the ups and downs of the pandemic, how does it feel to be able to perform at festivals like FreshGrass again?
It's a relief and a welcome opportunity to connect with an audience and other musicians.
2 For artists like you, what is the point of performing at festivals? Is it art? The sense of community?
It is collaboration with other artists; an audience ready to dance; good food; great music is like attending a kick-a party.
3 In June 2020, you, your son, and two other people were giving curbside concerts at various locations in the Hudson Valley. What was the motivation? What was the reaction?
I had to find a way to connect with people throughout the lockdown. Like everyone else, I was going a little crazy. I figured if Amazon could deliver things to people's backyards, I could deliver a song. It was joyful; sometimes very intense, sometimes full of tears and in general a very moving and wonderful time spent with my friends and my son.
4 You recorded your third solo album at The Barn. What did the recording in your father's barn bring to the sessions?
A muse who lives there in the attic! Deep musical memories and faith in the songs.
5 How do you choose what to play at a show? Do you have any idea what you are going to play at FreshGrass?
They told me I was playing a late night set – so I put together a set list you can dance to!
[ad_2]