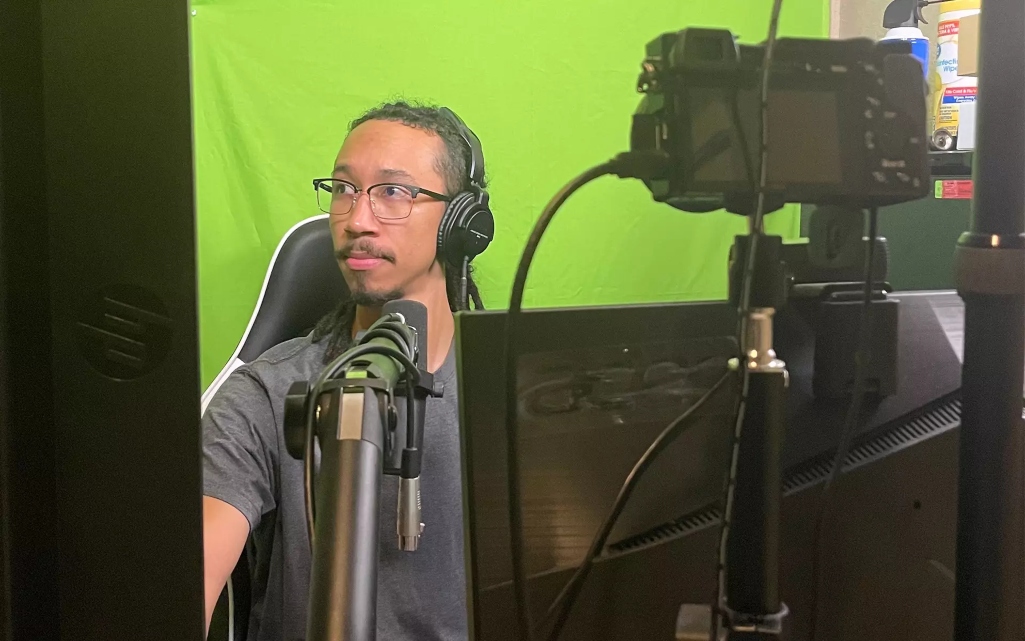 'Online missionary' broadcasts video games and Bible studies to reach internet audiences • Bible Recorder
For Joshua Claytontelling people about Jesus has always been part of who he is, even while playing video games or creating content online.
He now uses these two passions together in his new role as an "online missionary" at Claremore First Baptist in Okla.
Clayton began live-streaming his video game during the COVID-19 pandemic in 2020. The broadcast of the content was initially an attempt to earn extra income to pay for his wife's unexpected medical bills.
After several months of live video game content, Clayton has garnered over 40,000 followers on various social media including Facebook, YouTube, Tik Tok, Twitch, and Discord.
It quickly started averaging up to 10,000 views per video and reaching viewers from dozens of countries.
While live streaming the games (usually sports games such as NBA2K or NCAA Football 2014), Clayton is able to communicate with viewers when they post comments that appear on the side of the screen while he plays.
These conversations can often get serious and Clayton just says what comes naturally.
"I started creating content for the purpose of taking care of my family, not to tell people about Jesus, but telling people about Jesus is just what I do and who I am," Clayton said.
"If you make me work in a field or in the oil industry or whatever, I will find a way to talk about Jesus. Much of what I do now as an online missionary is what I have been doing since high school. I use the online games forum to meet people, chat and build relationships. I use occasions like this to tell people about Jesus.
Claremore First Baptist noticed the impact Clayton was having and reached out to him to join church staff in a unique position to help build his influence online during the pandemic.
In this position, Clayton is simply continuing what he has been doing on his previous gaming channels, while hosting a weekly apologetic-like Bible study titled "Unseen Hope" on behalf of the church.
He also assists the church's technical and media teams and helps oversee its social media accounts.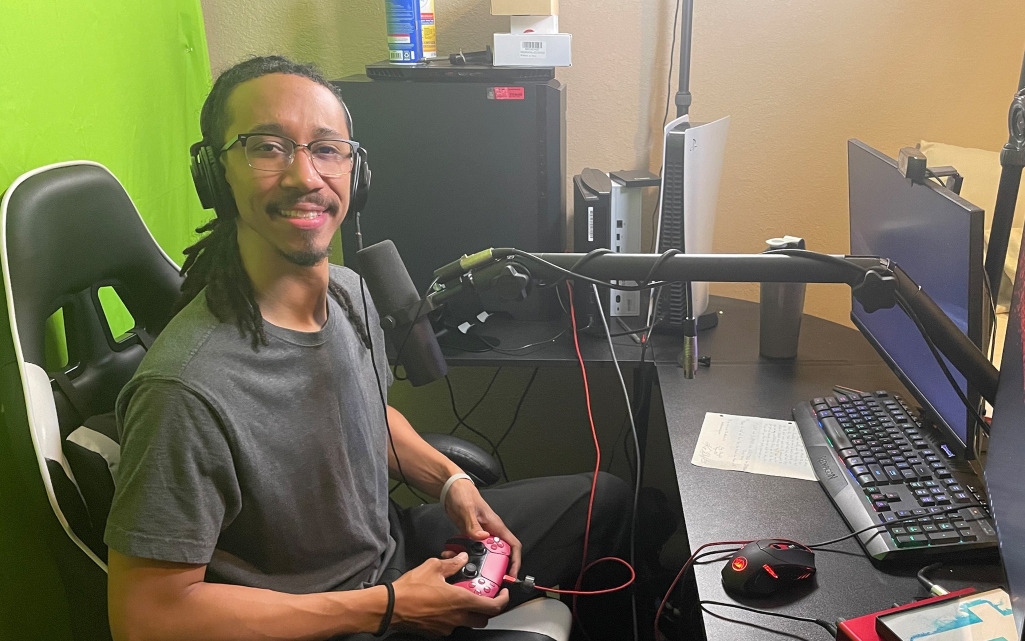 Keith Wiginton, senior pastor at Claremore, said he came across Clayton's content while watching videos with his son.
Clayton had previously served as an intern at the church and his wife is the daughter of one of the church staff.
Although the position may be unconventional, Wiginton said there is a great need for online ministry.
"There may be a generational gap in understanding," Wiginton said, "but for a younger generation watching someone play video games is the same as watching a football game for my generation. It's just entertainment.
"We knew Josh and realized he had thousands of followers and was having gospel conversations with people online almost every week. We thought, 'How many missionaries should we send and how many how much money would it cost to reach all the different people it does?' We saw there was a need and thought it was worth trying to support it.
A self-proclaimed natural extrovert, Clayton said training at Southern Baptist Seminary helped him be better prepared for the serious gospel encounters he had online.
He graduated from Southwestern Baptist Theological Seminary with an M.Div. focused on Bible counseling and was a doctoral student at Midwestern Seminary while working full-time on campus.
The combination of the COVID-19 pandemic and unexpected medical bills for his wife prompted Clayton to explore other ways to earn an income. He started streaming just to see if it was even a viable option, and Midwestern even let him use his cubicle at work to create his streaming content.
After a few months, Clayton gained a few thousand subscribers and became an official Facebook Gaming Partner, essentially an employed content creator for the social media giant.
Clayton said Facebook didn't ask him to edit his content at all; he could continue to talk about Jesus in his videos. And ministry is often difficult.
One tragic situation he remembers was of a young woman expecting twins who often watched her live streams and left comments.
Clayton noticed when the woman stopped looking. Eventually, her brother joined one of her streams to announce that the woman had taken her own life and asked for prayer for the family.
Using his background in biblical counseling, Clayton said he tries to step into tough situations like this and bring Christ's hope.
"I want to be there for people going through their 'Valley of the Shadow of Death' experience," Clayton said.
"I want to do my part to curate content online and try to build a platform that will essentially reach out and treat the online community as a mission field."
In another situation, Clayton served a man during his girlfriend's unplanned pregnancy. The child is now a little over a year old. Another time he had the opportunity to lead another player to the Lord.
When such situations arise, Clayton said he encourages people he meets online to find a church in their area to attend in person and sometimes helps them do so.
"Online streams will end," Clayton said. "Having these conversations with me can be good in the moment, but having someone speak the Word over your life every week, having a group of saints who stir up your affection for Jesus and hold you accountable, I can't do these things online.
"That's not why I'm here and it's not my goal. There are no excuses, and there are many reasons why you should get involved in a local church. I can't reach everyone in every community, but we can make disciples who make disciples. The Kingdom of God does not rest or fall on my ability.
Despite the unconventional nature of his stance, Clayton said he couldn't ignore his burden for the lost in the online community.
"Most young people under 40 to young children spend the majority of their time online and on social media platforms, and we as Christians are charged to be channels of grace and ambassadors of Kingdom," Clayton said.
"I can sit here and complain about the forum itself, or I use the things and avenues of the online world to reach people. I will never say that all these people in the online community don't These people don't come to church, so how will they know unless someone goes to preach to them?
(EDITOR'S NOTE – Timothy Cockes is a Baptist Press staff writer.)