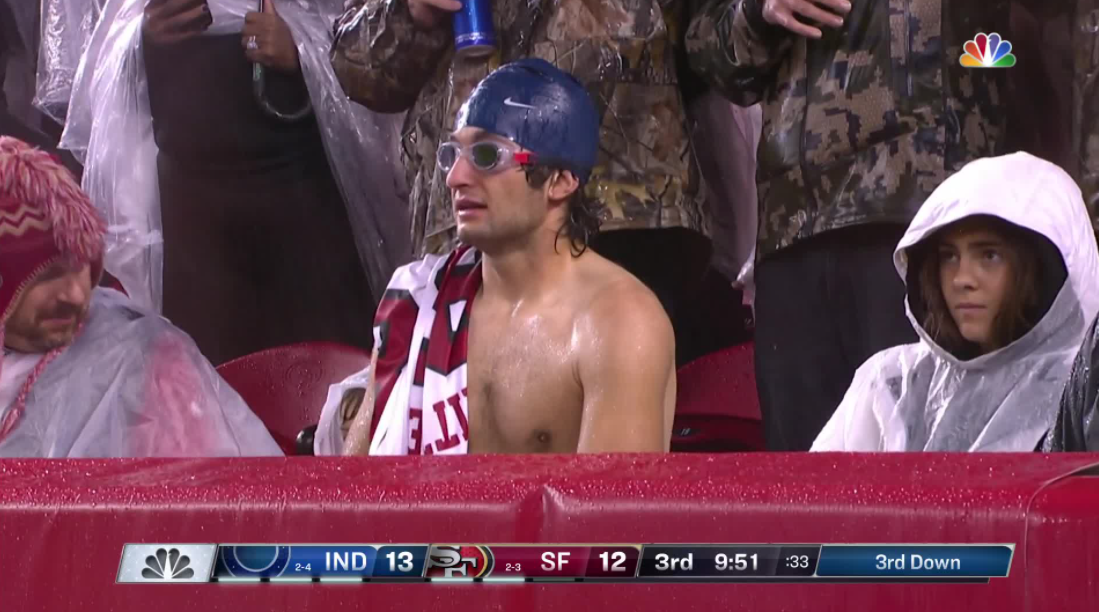 Meet the 49ers fan who donned glasses during Sunday's storm
Highlights for the San Francisco 49ers in their 30-18 loss to the Indianapolis Colts on Sunday have been few and far between. Off the pitch, however, a fan's outfit proved so entertaining that it garnered serious national attention.
In the third quarter of "Sunday Night Football", the match was broadcast on a Niners fan in the crowd who braved the bleak elements brought on by an atmospheric river and wore only a swimming cap and a pair of swimming goggles. Apparently all sports media have reposted a screenshot of the outfit.

Source link