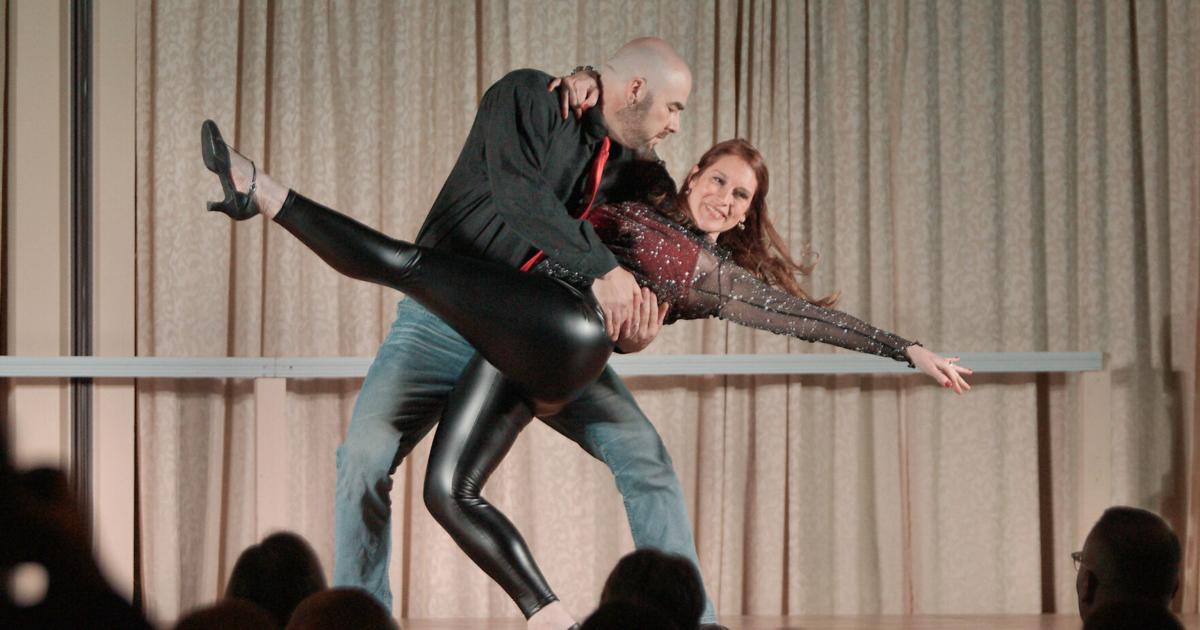 Live audiences return for Dancing with Local Stars | local arts
QUINCY — After taking the mirror ball trophies into the virtual world for 2021, Cornerstone's Dancing with Local Stars returned to the stage at Ambiance de Quincy on Friday.
Drew Quintero, director of marketing and development for Cornerstone and host of Friday's event, said there were about 550 people in attendance, including dancers, guests and sponsors.
"This is my first year with an in-person event," Quintero said. "I had a great time dancing in 2020 and then started with Cornerstone about a month later. Last year's virtual event was a lot of work, but everyone's support made it made it great. Being back in person is just the icing on the cake for me now.
Quintero said sponsors were kind enough to continue supporting the virtual event last year and have returned just as strongly this year.
Allison Hutson said this year's event was her first appearance at the Dancing with Local Stars event and she didn't even need to buy a ticket.
"I've never been able to come to the event in the past," Hutson said. "Since high school I've been looking at pictures and videos and saying 'man, I really want to do this when I'm older'. When Drew asked me, I was so excited.
Hutson was playing with LB Cornwell, sponsored by Stifel and coached by Q-Dance.
"I'm so excited," she said. "It's for such a good cause that the best you can do is go out and have fun. And I can't wait to see everyone dancing. I feel like it really stretched our comfort zones. It's a lot of trust with partners, and just thinking outside the box.
Eight pairs of dancers took the stage after a catered dinner and Cornerstone's presentation of the Humanitarian of the Year award to Ann Boland.
When all the scores were totaled, the mirror ball trophies found their way to a new home. Joan and Adam Goehl were crowned Dancing with Local Stars 2022 champions. Allison Hutson and LB Cornwell were crowned People's Choice winners.
Hutson said the biggest message she wanted to share was a note of gratitude.
"I just want to thank everyone," she said. "Those attending tonight, those who donated to our fundraiser, coaches Jen and Tiffany from Q-Dance. They were so patient with us and so helpful. It was so much fun.