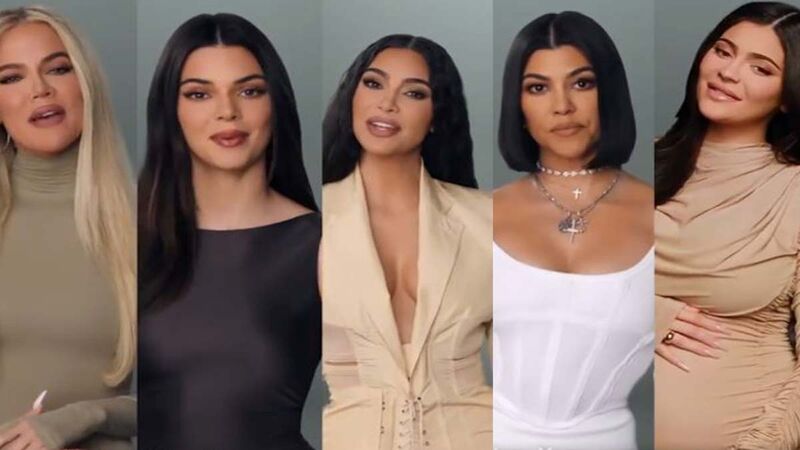 Kardashians-Jenners leaves audiences in awe as they reveal first glimpse of their upcoming show
Although the Keeping Up with the Kardashians show, which gave us a glimpse into the personal and professional lives of Kardashians and Jenners, has come to an end, the New Year promises something exciting from this much-talked-about family. . After E! entertained audiences with KUWTK which ended in June, the news series, once again taking you to their world, is titled The Kardashians. This show will air on Hulu, the same was confirmed via a recently released teaser.
So the teaser didn't go into a lot of detail on this, fans expect the series to be similar to Keeping Up With The Kardashians. The teaser has text that appears as follows: "When the countdown to the new year ends, the countdown to the new show begins," followed by Kris Jenner, Kendall Jenner, Kylie Jenner, Kourtney Kardashian, Kim Kardashian and Khloé Kardashian wishing the public a very happy new year. The teaser gives a glimpse of their stylish outfits.
Kris shares the teaser written in her caption, "Happy New Year! See you soon @kardashianshulu, Disney + internationally and Star + in Latin America #TheKardashians" Check out the teaser below-
Kris speaking on the show, was quoted as saying by the Deadline portal, "This is the next chapter. In the new show you will see us grow as a family, the fans want us to be who we are and since the first one. moment, they've been emotionally invested in our show just like us. Fans are going to love to see us continue the journey. I can't say much about what's to come but spoiler, we're gonna be fabulous and all. world will watch. ALSO READ: Kim Kardashian's poses on Santa's lap, her latest Christmas photos spark uproar on the internet
Image source: Instagram / Krisjenner