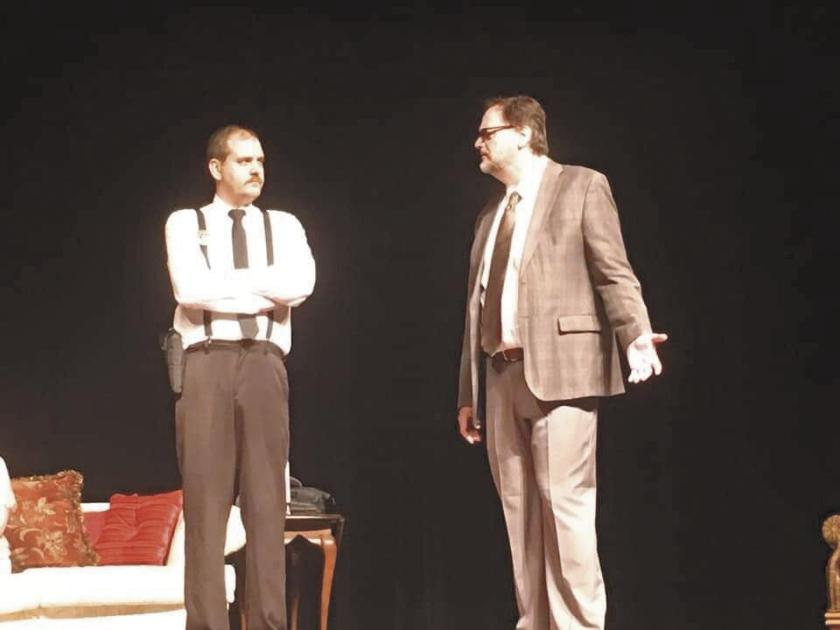 Jackson House Presents 'Beware the Rook' in Audience-Focused Fundraiser | New
An immersive theatrical experience by Evil Cheez Productions arrives at historic Jackson House this weekend, organizers say.
The Jackson House Foundation will present "Beware the Rook," a play about murder and mystery, to the public at 7:00 pm Friday and Saturday. Tickets for a third performance at 2 p.m. on Sunday are also available, according to JHF manager Tammy Roberts.
Members of the public will be immersed in the intrigue of a mysterious murder of 1929, according to the synopsis of the event.
"The public will become active participants in this delicious thriller game, with the possibility of solving the mystery on their own. Sometimes creepy and often hilarious, "Beware the Rook" is a throwback to the old days of "Old Dark House" mysteries, "a description of the details of the event.
The production is rated PG and tickets to the event cost $ 20 each, Roberts said. The price of admission includes refreshments and seasonal treats, she added. All proceeds will be donated to the Jackson House Foundation to continue efforts to restore and preserve the historic Moulton House.
For more information, contact 256-410-1688. Tickets can also be purchased through Venmo by making payment to @ JacksonHouse-Foundation.
The Jackson House Foundation was established in 2011 by a group of local residents dedicated to renovating and maintaining the historic home through fundraising efforts, grants and private donations.
The Jackson House is located at 119 College Street in Moulton, across from Lawrence County High School. For more information on the historic Moulton House and future fundraising events, visit the Jackson House Foundation on Facebook.