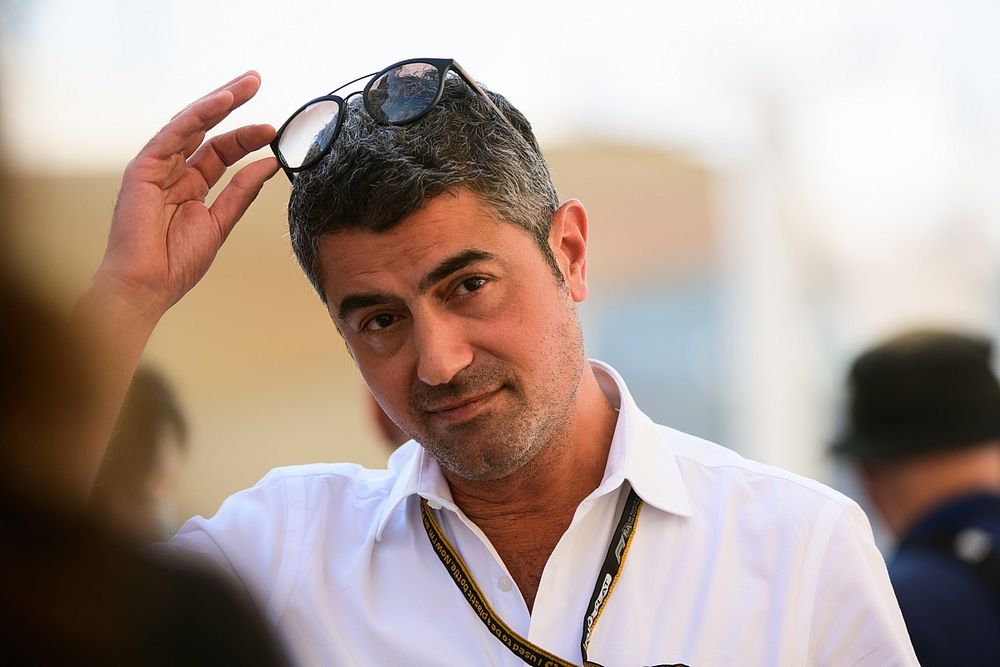 Hollywood actor confused for infamous F1 character Michael Masi harassed by fans online
After the controversial end of the 2021 F1 season, race director Michael Masi received a lot of slack for the last-minute hubbub surrounding the rules of the sport. However, in a strange turn, Hollywood actor Michael Masini has now gotten involved!
ADVERTISING
The article continues under this ad
In a strange twist of fate, Michael Masini received DMs on behalf of Michael Masi. In a recent Instagram post, the actor had to clarify who he really is. "Due to all the heat and nasty DMs I've had over the past couple of days I'm happy to say I'm NOT Michael Masi in Formula 1."
ADVERTISING
The article continues under this ad
The actor, unaware of why he is receiving cruel messages, hilariously added: "He seems like a great guy but maybe he made a mistake… I don't know."
Although this is a laughable situation, the heart of the matter remains sad. With fans demanding that the race director be sacked, that wouldn't solve anything. One lesson learned from this season is that the rules of the sport need to be ironed out before 2022.
Drivers react to this moment of the F1 final
The safety car moment in the last lap of the Abu Dhabi GP was greeted with much confusion by the drivers; both the latecomers and the race leader himself. The team's radios reek of chaos as the drivers fail to understand the situation Masi put them in and then out.
Fernando Alonso provides a good example of what was going on. Laughing when told he would not be allowed to come off, Alonso said: "Including. [Verstappen] should be two laps ahead of me. When he was finally cleared to pass the safety car, he added: "It must have been done a few laps ago. Incredible."
ADVERTISING
The article continues under this ad
Lance Stroll, too, questioned the situation. As a latecomer behind Verstappen, Stroll was not allowed to overtake the car while the other drivers did. "I don't understand why I shouldn't be allowed to pass the safety car."
Daniel Ricciardo piled up. "I have no idea what they did by letting the cars pass… it seemed strange to me. I'm glad I wasn't a part of it. Whatever happened, it seemed pretty fucked up.
ADVERTISING
The article continues under this ad
Therefore, it is important to remove the gray areas from the rules of F1, perhaps the 2022 season will be the perfect opportunity for better governance of the sport. If the 2021 season had any lessons, this would be it.
Watch this story: How much does an F1 car cost?
Did you enjoy reading this article? Download our exclusive app to get 24/7 coverage, the latest memes and social media jokes. Click here to download.