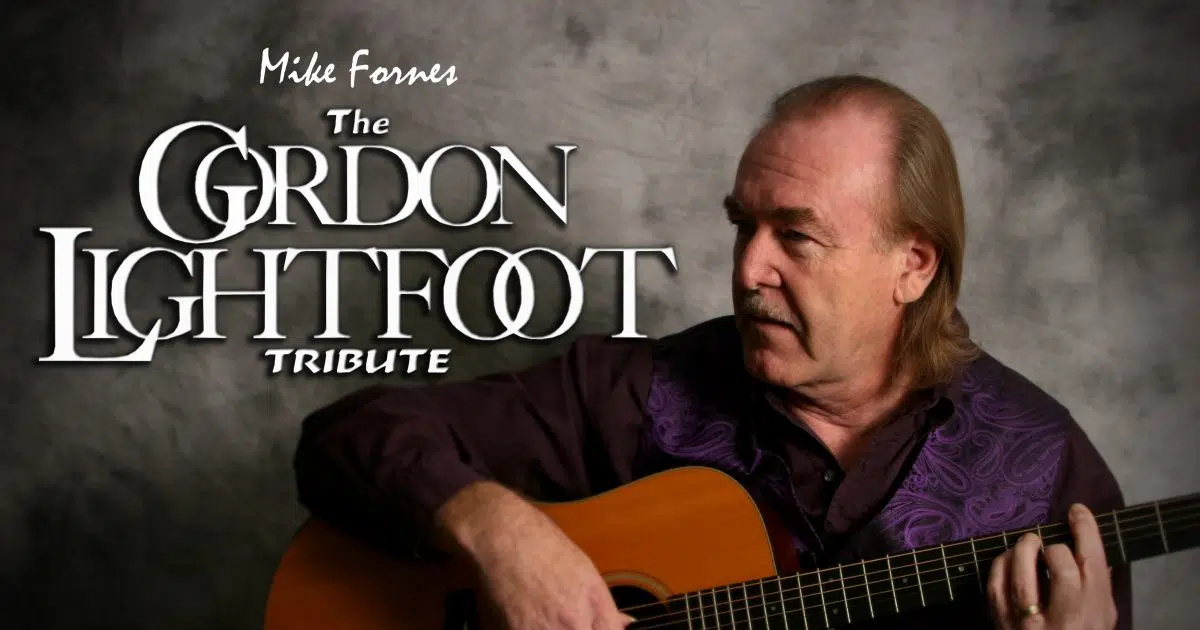 Gordon Lightfoot Tribute Show planned at Bay College
On the occasion of the 60th anniversary of Bay Collegee Anniversary, The Gordon Lightfoot Tribute Band performs Thursday, Nov. 3 at 7 p.m. ET at the Besse Theater, Main Campus.
Mike Fornes and his band will present "Lightfoot – The Stories, The Songs", performing the Canadian icon's classic radio hits as well as excerpts from popular albums from the 60s, 70s and 80s. The performance is accompanied by narration , sharing insight into the inspiration behind the songs and how they were written.
On stage, Mike Fornes' portrayal of Gordon Lightfoot demonstrates his love for a genre. His storytelling brings the songs to life. "These songs are sometimes heartbreaking, romantic beyond measure and painful at the loss of a love," Fornes said of The Gordon Lightfoot Tribute's setlist for the current tour. His catalog of Gord's music includes over 76 songs. "Other songs tell stories of the sea, a walk in the woods, or they celebrate Canada."
The Gibson B-45 12-string and Martin D-18 guitars that Mike uses in the concert are identical to those played by Gordon Lightfoot. "There is a distinctive sound from Lightfoot's guitars that is instantly recognizable in his recordings," Fornes added. "These tones bring us one step closer to recreating his signature songs. It is an honor to be able to perform these songs on stage.
The set, lighting effects, instrumentation, clothing and mannerisms of the tour are identical to those presented by Gordon Lightfoot, in concert. This remarkable program pays homage to the artist's legacy in music, songwriting and history as a performer.
Ticket prices are $20/adult and $10/K-Bay and are on sale now!
Visit www.baycollege.tix.com, the box office or call 906-217-4045 for tickets. Students and K-Bay employees can purchase discounted tickets in person at the box office.