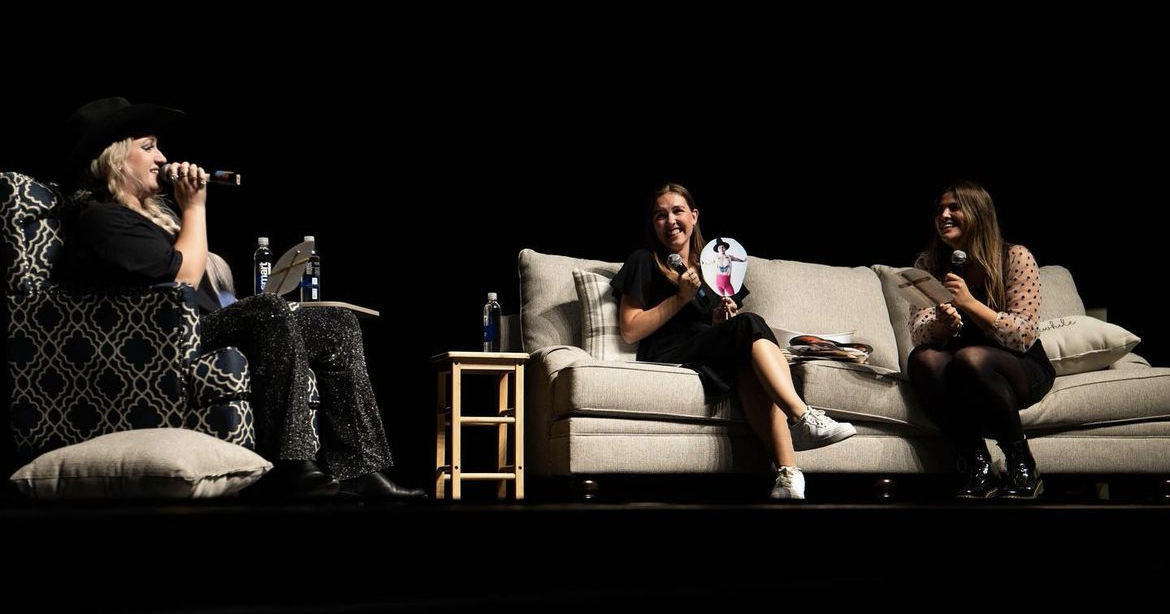 From fangirl to celebrity: Brittany Broski talks social media, celebrity crushes and college | Lifestyles
On Monday, October 17, influencer and social media star Brittany Broski visited Virginia Tech for a moderated Q&A in the Burruss Auditorium hosted by Virginia Tech Union (VTU). During the hour-long event, Broski answered questions about his college years, the social media landscape and his life now as an internet celebrity.
"I can't go out in public and be ugly. I can't do this anymore," Broski said. "It's amazing to be recognized – it's so weird, by the way. Every time I leave the house, I get recognized.
If you don't recognize his name, you probably will recognize his face. Broski rose to fame with a video of her trying kombucha, a fermented health drink with an extremely pungent taste and smell. In the videoshe made various dramatic expressions that eventually turned into a reaction meme.
The 25-year-old no longer criticizes the drinks, but rather does relatable comedy TikToks and Youtube videos. She currently has 7.2 million subscribers on TikTok and 1.17 million subscribers on her YouTube channel.
To begin the Q&A, Broski talked about his time on the internet before gaining a large audience. As a teenager, Broski spent much of her time online. She turned to fandom-based websites like Tumblr and was obsessed with celebrities and bands like The 1975 and One Direction. She was then asked about the first time she met former One Direction member Harry Styles. She explained how much of an idol Styles was to her and that it was a surreal experience.
"I lost consciousness," Broski said. "He means so much to me."
Despite the show's lighthearted and comedic feel, Broski spoke about the issues she faces as an industry professional. She explained that it was necessary to be an online activist and political figure. While she recognizes these issues need to be addressed, she also feels the pressure to be political, even though her specialty is comedy. However, she still shed light on the problematic aspects of the industry.
"I have a lot of grievances against the platforms," ​​Broski said. "Equal pay among creators is such an unfortunate bias landscape that I try to talk about. People don't talk about it, there's misogyny and hateful racism in the industry. complain about doing this as a job, but there are a lot of disgusting things about doing this job.
As Broski spoke on these heavy topics, the audience clapped and clapped to show their support.
The audience's energy during the show matched Broski's energy. Peals of laughter ran through the audience as Broski laughed at his own jokes.
"The energy was very positive, it definitely stuck with me," said VTU comedy director Molly Meador. "I felt she was extremely sweet and hilarious and definitely thinking of ways to incorporate messages as well as jokes into her response. The positive and caring energy in the room really stuck with me.
Crowd engagement was widespread, especially during a game of "Who would you rather?" to end the night. During this game Broski had to choose between some of his favorite celebrities including Bad Bunny, Greta Van Fleet, Orville Peck, Arctic Monkeys and many more. At the end of the match, she painstakingly narrowed it down to Austin Butler and Matty Healy.
Before leaving the stage, Broski gave the student crowd some advice she wished she had known when she was in college.
"It's not important what you do, it's the connections you make while you're here," Broski said. "Invest your time getting involved in the things that matter."