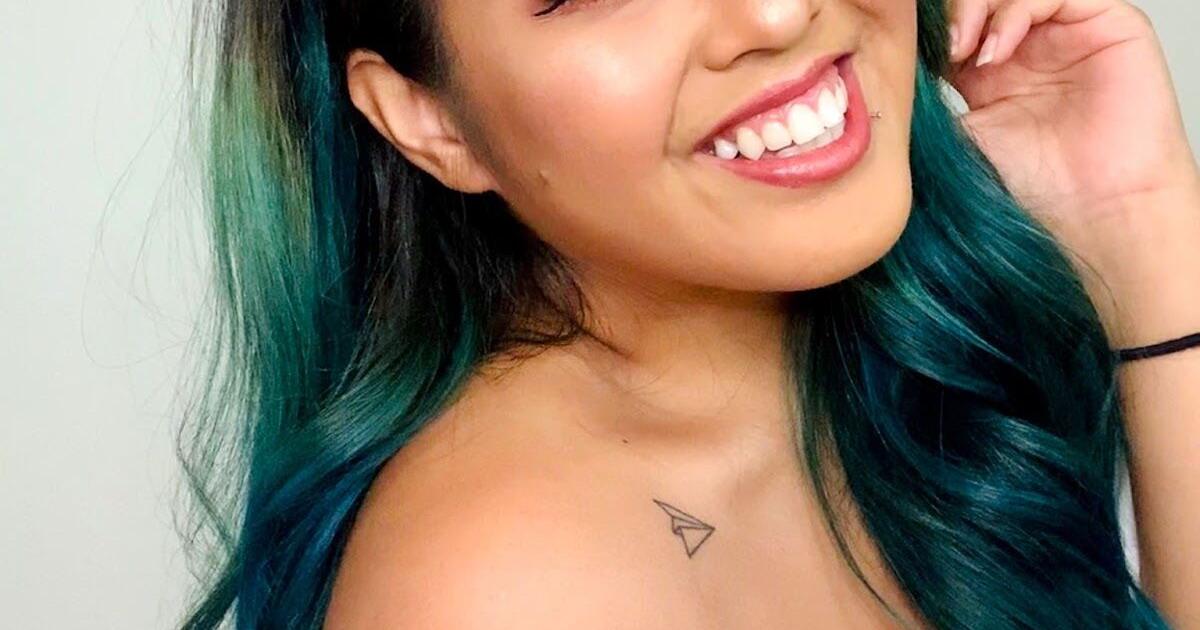 Follow your passion | arts and culture
The music industry is constantly growing – from live concerts to new trends and content – so it's essential to know what's going on behind the scenes. But the industry isn't just about having fun at gigs or receiving perks like meeting well-known artists; it also means being constantly challenged to think and work creatively, as well as working in intense and stressful environments.
On January 31, 2022, I had the incredible opportunity to sit down and interview creative visionary and concert photographer Carla Jay via Zoom. Most might recognize her on TikTok, where her bio is "Your music biz big sis." Carla Jay has been in the music industry for about seven years and answered questions I had and for those wanting to pursue a career in the music industry.
Bethany Ivan: What made you want to pursue a career in the music industry?
Carla Jay: I've always loved concerts and music. When I was in community college, I took many audio courses and always wanted to pursue a career in television and film. When I transferred to a four-year college, I got the opportunity to do my own radio show. After graduating, I got an entry-level position at 97.1 AMP radio. While working there, I always wanted to do interviews with different artists.
Ivan: What steps did you take to get to where you are now? Can you also give an overview of what you do?
Jay: I started as a promotion assistant for 97.1 AMP. But over time I've taken on roles like digital assistant, content creator, and video content producer for eight stations, and now thanks to LinkedIn and referrals, I'm now a social media producer and marketer. digital in the California Bay Area. I produce content for social networks, and it's not just that. It's also a lot of encounters, statistics and strategy creation. It all took a lot of hard work and while in these roles I was able to immerse myself in different aspects of the industry. I was able to develop skills outside of what I do.
Ivan: What is the hardest part of working in the music industry?
Jay: The music industry can be very competitive and you work almost all the time. The hardest part is trying to detach from work. For example, at one point I went to work sick to the point where I ended up getting pneumonia. Another example is when the pandemic started I was fired from my job and changed who I am with my job. I was in this constant mindset of always having to hustle. While it's important to work, it's also important to take a break and take care of yourself. Finally, because this is a male-dominated industry, women usually ask themselves "am I good enough?" Because of impostor syndrome, I remind myself that I'm here for a reason.
Ivan: What is the most rewarding part of working in the music industry?
Jay: I think the most rewarding part of working in this industry is that I was able to break down barriers and get away from the stereotypical Filipino norms where my parents saw what I was doing as a hobby and wanted me to become nurse instead, but those expectations didn't stop me. I want to continue to pave the way for Filipino women and women of color to show them that pursuing a career in this industry is definitely possible.
Ivan: How do you want to inspire others?
Jay: By being my real authentic self. I want others to accept who they are and never limit themselves. Whenever I worked in the photo pit at concerts, to feel respected, I dressed less girly; I would put my hair in a bun and dress in loose clothes. But now I'm not afraid to express who I am. I love makeup, I'm a fan girl, I'm Filipino-American, I'm queer, and I'm me.
Ivan: Finally, what advice would you give to a student wishing to pursue a career in the music industry?
Jay: Honestly, don't worry about your degree. I'm not saying give up, but your degree will be great for internships. The music industry is all about networking and who you know. Create and release and get the experience needed to build your portfolio. Your route will be different from everyone else.