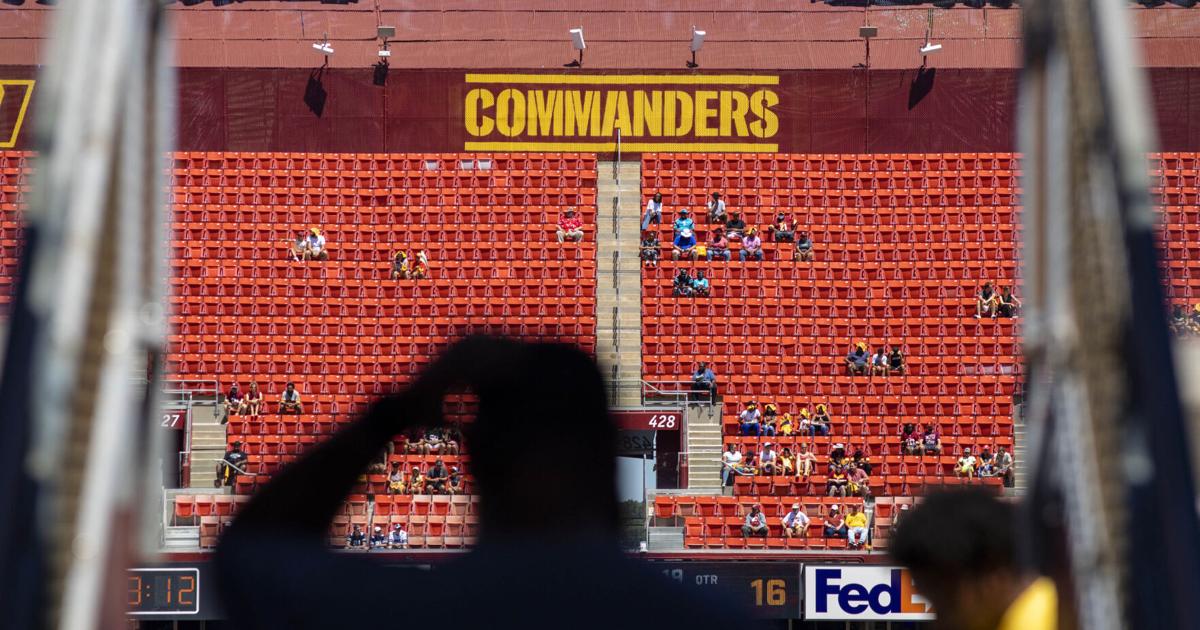 Fans Slowly Embracing Commanders After Two Year Name Change | Professional: all sports
Midway through the fourth quarter of Saturday's preseason opener, speakers at FedEx Field churned out a song that hadn't been played here in over two years. It sounded more jazzy than before – more trumpet, less drums – and the crowd was a bit slow to react. But eventually, recognizing the moment, fans started singing along.
It was arguably then, in Washington's first home game as Commanders, that the franchise emerged from cultural purgatory. The two long years of planning and the difficult six months of deployment had finally resulted in a collision of past and present, and as the pace picked up, some tried out the new lyrics on the video board – "Fight for our commanders! " — but many instead shouted out the old lyrics, which came naturally.