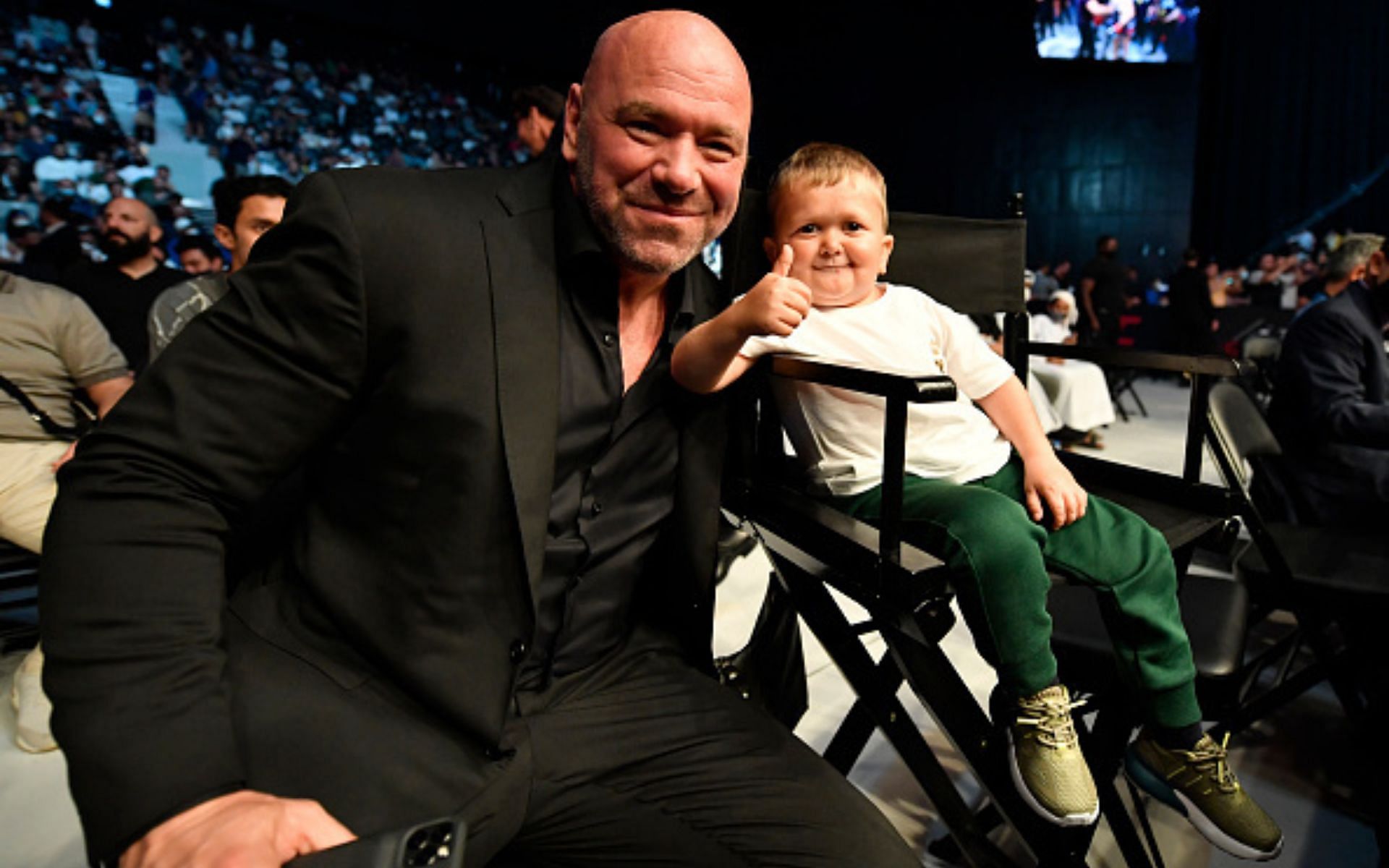 Fans react to Hasbulla Magomedov signing with UFC
MMA fans can't stop making jokes about Hasbulla Magomedov signing with the UFC.
Hasbulla is a social media superstar who suffers from growth hormone deficiency (dwarfism). At 20, 'Mini Khabib' is 3ft 4in and shot to fame when he was spotted hanging out with Khabib Nurmagomedov.
Hasbulla has become somewhat of a household name. He is often flippantly pitted against Abdu Rozik, a 19-year-old Tajik singer who also suffers from dwarfism.
Hasbulla's massive online presence, with over 2 million Instagram followers, has now led to a UFC contract. While details have yet to be revealed, the new UFC signing made the announcement on Twitter saying:
"The rumors are true. I officially signed an agreement to fight in the @ufc! Details will be revealed by the end of the year. Thank you to my team for making this dream a reality. Get Official Hasbulla @ufcstore merchandising at http://ufcstore.com Where http://hasbulla.com"
News of 'Mini Khabib' signing with the UFC shocked MMA fans. A fan made a humorous allusion to the outcome of a fight between Henry Cejudo and Hasbulla:
"Cejudo is over"
"Ngannou, Jones and Stipe are now retiring as we speak after this bombshell!"
"He's either going to fight Francis, Jon or Stipe, so I get why they've all gone into hiding for a while now…"
"I can only pray for his opponents."
"Finally Henry Cejudo is waiting for a big buck [fight] now he can come out of retirement and cash in on the big day of his life i choose hasbulla per ko first second."
Check out Hasbulla Magomedov making the official announcement below:
---
Henry Cejudo jokingly calls out Hasbulla Magomedov for UFC fight
MMA fans jokingly pitted Hasbulla Magomedov against former flyweight champion (125 pounds) Henry Cejudo. The former two-division champion is shorter than most UFC fighters. 'Triple C' joined in the fun by posting a video of him calling out the new UFC signee:
"I am coming to get you Hasbulla. I'm coming for you! Hasbulla, welcome to the UFC. You are next."
It's unclear what Hasbulla will do with the UFC. "Mini Khabib" will likely make frequent appearances at publicity events.
Watch Henry Cejudo jokingly call out Hasbulla for a UFC fight below: