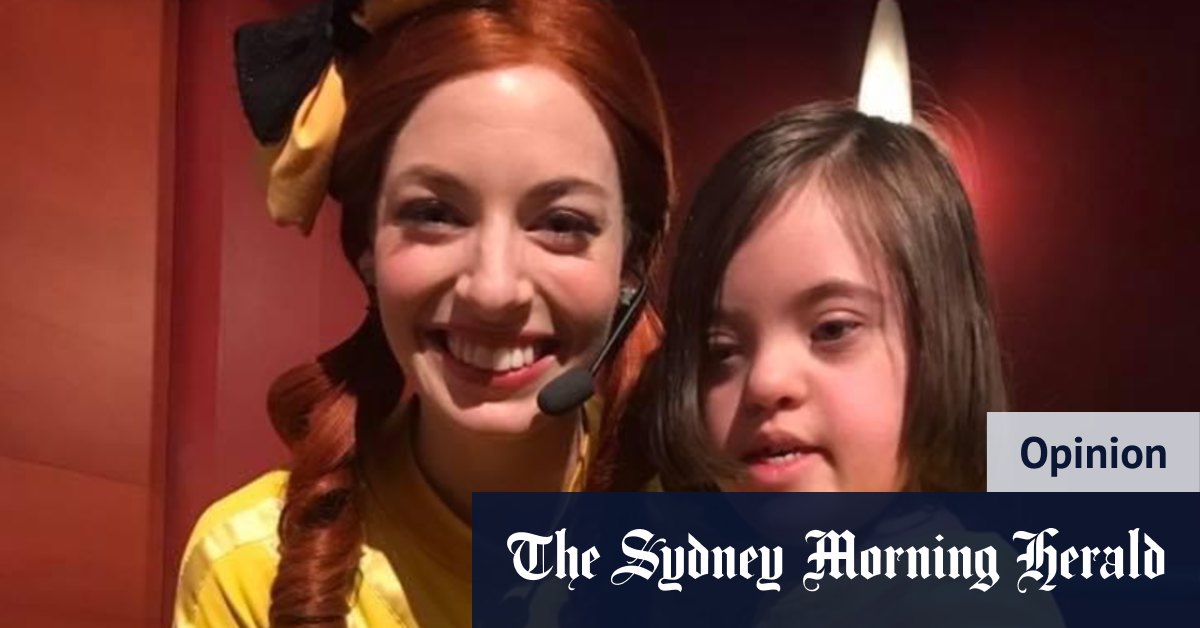 Fan letter to Emma Watkins who left the Wiggles
[ad_1]
Thank you for signing up with her that day. Thanks for watching it while you sing and sign.
Thank you for filling our dance hall every day.
Thank you for filling our hearts with joy year after year.
My sister and I haven't told Niko you're leaving the Wiggles yet, but once we do, we know how devastated she is going to be.
It is a sad time for us, but know that we are so happy for you. We wish you a career filled with immense joy.
All these years Niko has grown into a young woman, watching you religiously on TV, YouTube, Instagram… wherever she can find you.
His notebooks at school are full of thoughts for you. Home Schooling Day 1 … "On the weekend I danced to The Wiggles".
The walls of his room, filled with you. If there's an Emma merchandise, we've got it. Maybe two or three.
Niko and I have been attending shows on The Wiggles since she was a very young girl, lucky enough to attend several shows a year, even luckier to be # 1, or near # 1 in most shows.
Loading
When you meet each other you are always so sweet and gentle, and it has always been such a positive experience not only for Niko, but for all children with special needs and sensory issues.
It will never be the same without you there Emma. You are loved and will not only be missed by Niko but by so many people.
Just like your song, you brought us so much joy, like a vegetable stir-fry with soy.
Flipping through another video on my phone today, this time you pulled out a card that Niko made for you on stage.
A picture of a flower on the front, you open it, and the inside reads, in his words:
"I love Emma, ​​you are beautiful."
The Morning Edition newsletter is our guide to the most important and interesting stories, analysis and ideas of the day. register here.
[ad_2]