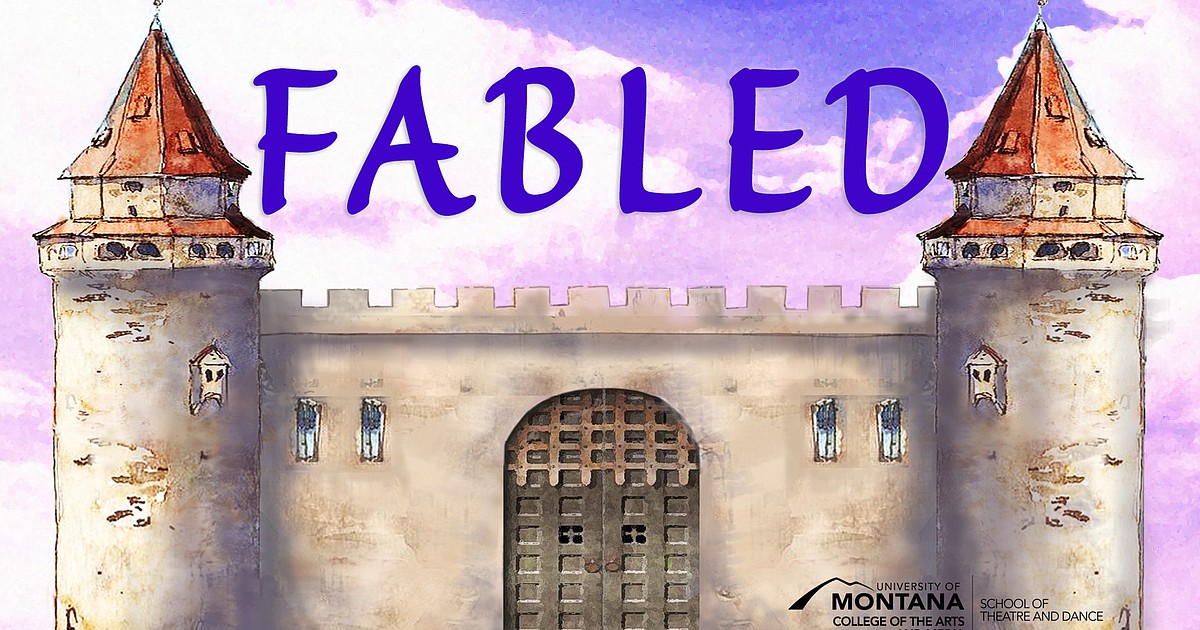 'Fabled' features musicals, dance to audiences live at UM
The University of Montana drama, dance and music schools will return to a live production with "Fabled," an event featuring five short musicals and two dance pieces.
"Fabled: A Youthful Celebration of Muscial Theater and Dance" will take place at 7:30 pm on November 10, November 12 and 13 and November 17 to 20 at the Montana Theater of the Performing Arts and Radio / Television Center. Presentations are also scheduled for November 14 and 21 at 2 p.m. Musicals and dances are all family and sensory for all audiences.
"Words cannot express how delighted our students, faculty and staff are to welcome audiences next month," said John Kenneth DeBoer, director of "Fabled" and drama professor at UM. "These pieces are meant to be a happy throwback to live performance for audience members of all ages. The stories and themes are smart and relevant, offering energetic song and dance for our youngest clients and contemporary humor and themes for their adult attendants.
The UM School of Drama and Dance has a new pay structure in which each production is "choose what you pay". All customers – students and UM employees and the general public – can determine their own ticket price. It is recommended to get tickets in advance through the GrizTix paperless ticketing system. Tickets are available online at https://www.umt.edu/griztix/.
As a festive return to the performing arts, each brief musical will feature familiar characters and archetypes from children's literature. The choreographers of the two dance pieces are former UM. All performances will be accessible and relaxed to best welcome the live audience.
"Fabled" will last approximately 85 minutes, including a 15-minute intermission. The places will be in general admission to allow the distancing between the groups.