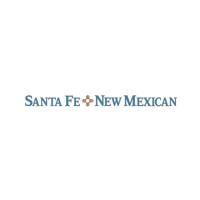 Credit union loans support communities | My opinion
The past two years have been difficult financially for New Mexican families. Thousands of people lost their jobs and/or businesses, while others were forced to take time off to stay home with sick relatives or be with children when schools moved to a virtual platform. During the toughest economic downturn of our lifetime, communities turned to New Mexico credit unions for help.
Most of the state's 40 credit unions offered affordable loan options, ensuring members could preserve their livelihoods and dignity by providing federal employee salary advances and providing loans to working families. small dollars at fair prices. These types of loan programs have helped countless New Mexicans, but the sudden economic downturn has amplified a lingering problem, predatory lending.
The New Mexico Association of Credit Unions wants to work with government officials to create fair regulations that protect our citizens by prohibiting loans with unreasonably high interest rates. History has shown that uncertainty and widespread economic crises lead to an increase in opportunistic business practices that prey on the most vulnerable.
During the pandemic, far too many New Mexicans have been forced to take out short-term, super-high-interest loans to make ends meet. Interest rates on these loans vary, but many borrowers pay up to
175% interest rate, often with hidden provisions that charge borrowers additional fees. These predatory lending practices unfairly target working families, placing profit above community well-being.
Credit unions have a generational tradition of helping communities through tough times by providing affordable lending options and lending a helping hand when members need it most. Credit unions from every corner of our beautiful state have spent the last 22 months providing more than double the total amount of loans made in 2019, with overall loan growth reaching
6.6% through the third quarter of 2021.
I'm proud that credit unions have continued to help member-owners through tough times, but we need help. While a number of laws have been put in place in neighboring states to protect consumers and regulate the high fees and interest rates of payday loans, New Mexico has done little to protect citizens.
We need to create common sense regulations to protect consumers. We call on the Legislative Assembly to negotiate an agreement for strong consumer protection over the next
12 months. As Governor Michelle Lujan Grisham works with lawmakers to implement policies that will improve the well-being of New Mexicans, we look forward to working collaboratively to put families first.
Juan E. Fernández Ceballos is president and CEO of the Credit Union Association of New Mexico.