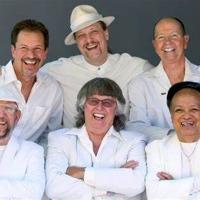 Concert series renamed "Rockin 'Classics" | Community
CUMBERLAND – The Tri-State Concert Association will resume a full show schedule for 2022. Renamed "Rockin 'Classics", the rock' n roll series returns to its season of five shows in the Ali Ghan Shrine Club ballroom.
Music icons of the 1960s The Association opens the series on February 19. Known for their hits "Cherish", "Windy" and "Along Comes Mary", this will be their first show with the Tri-State Community Concert Association. Also appearing with the Association, Terry Sylvester, formerly of the Hollies, will perform the iconic songs "Long Cool Woman in the Black Dress" and "He Ain't Heavy, He's My Brother".
On April 9, the Motortown All Stars will present their hit show Motown. The group includes former musicians from the Temptations, Contours and Miracles and the show has sold out every time they have performed in Cumberland.
After the summer break, "Rockin 'Classics" will be back on September 10th with The Grass Roots, best known for their hits "Temptation Eyes", "Midnight Confessions" and "Sooner or Later".
On October 15, Joey Dee and the Starliters will return to Cumberland with the Vogues. The five-show series ends on November 12 with the Diamonds' new stage show, "Let's Rock Broadway."
The "Rockin 'Classics" is sold as a serial ticket with the same seat reserved for all five shows. All shows take place on Saturday nights and start at 7:30 pm Tickets for one night will be sold the week of the show if space permits.
A separate show, The Lords of 52nd Street – Legends of the Billy Joel band, will return On Demand on June 4 with original members of Billy Joel's band Russell Javors, Liberty Devitto and Richie Cannata. Another Christmas show is also scheduled for December 10 with an artist to be announced.
Tickets are on sale at 301-876-4880. More information is available on www.tri-stateconcerts.com or on Facebook. Contact [email protected] for any questions. Special needs and group sales are available upon request.