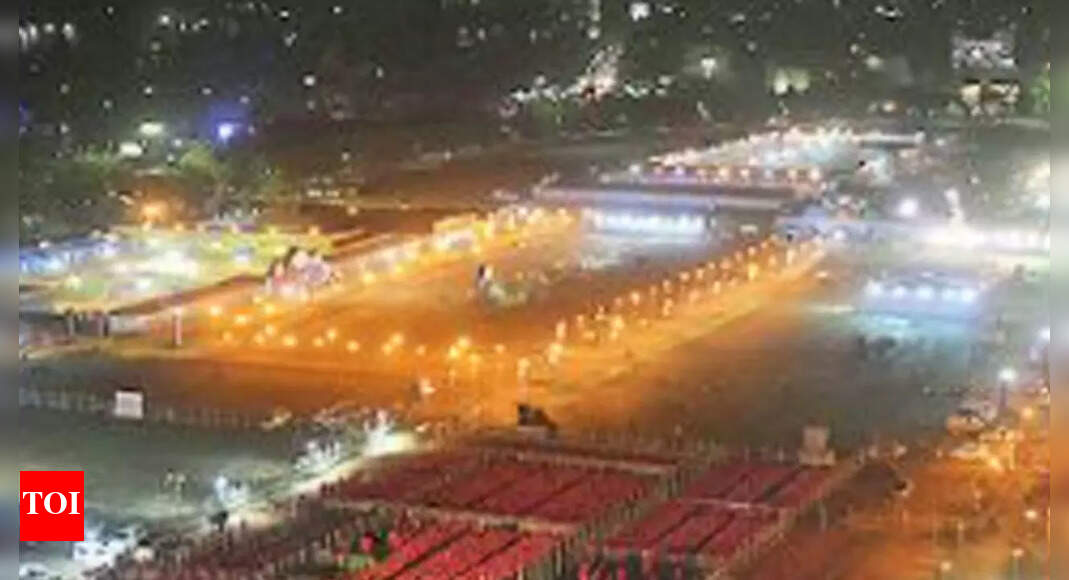 bihar: Artists to captivate the public on Bihar Diwas | Patna News
PATNA: All arrangements have been made to celebrate Bihar Diwas. The three-day event starting Tuesday in the sprawling Gandhi Maidan and spacious SK Memorial Hall will witness thrilling performances from famous artists.
Government and private buildings and offices were also decorated with blue lights to mark the occasion.
Artists including Sukhwinder Singh, Rekha Bhardwaj, Kailash Kher, Dastan Go (storyteller) Mahmood Farooqui; ghazal singers Ahmed Husain, Mohammed Husain; kathak dancers Prachi Pallavi Sah and Lavanya Raj; folk singers Ranjana Jha, Nitu Kumari Nutan and the fusion of Luv Bandish Bliss and more will rock the stage at both venues.
On Inauguration Day (Tuesday), India's Consul General in Johannesburg, Anju Ranjan, High Commissioner Jaideep Sarkar; Anil Suklal and SA Sherpa of International Relations and Cooperation will also address the event from South Africa. Chief Minister Nitish Kumar will inaugurate the three-day celebration on Tuesday while the closing event (Thursday) will be graced by Governor Phagu Chauhan as the chief guest. Both functions would take place at Gandhi Maidan. During the event, residents will be able to taste different cuisines of Bihar at the food pavilion set up by the tourism department.
State Department of Education and National Book Trust (NBT) book stalls have also been set up at the Patna Haat Pavillion, modeled after Delhi Haat. Additionally, artisans from across the state will showcase their handicrafts and handloom products at the venue.
The laser show on Jal-Jiwan-Hariyali by the departments of environment and forest, the digital exhibition by the department of tourism and the show on the rivers by the department of water resources will also be poles of attraction. Also, BMP Patna dog show and drone show will be something new this year that people will experience for the first time.
Bihar was granted separate state status by the British Empire on March 22, 1912.
Except for the past two years when celebrations could not be held due to the Covid pandemic, the reach of Bihar Day has crossed state, national and international borders.
The state now has its own anthem and Bihar Gaurav Gaan. The theme for this year's Bihar Diwas is 'Jal Jiwan Hariyali'.