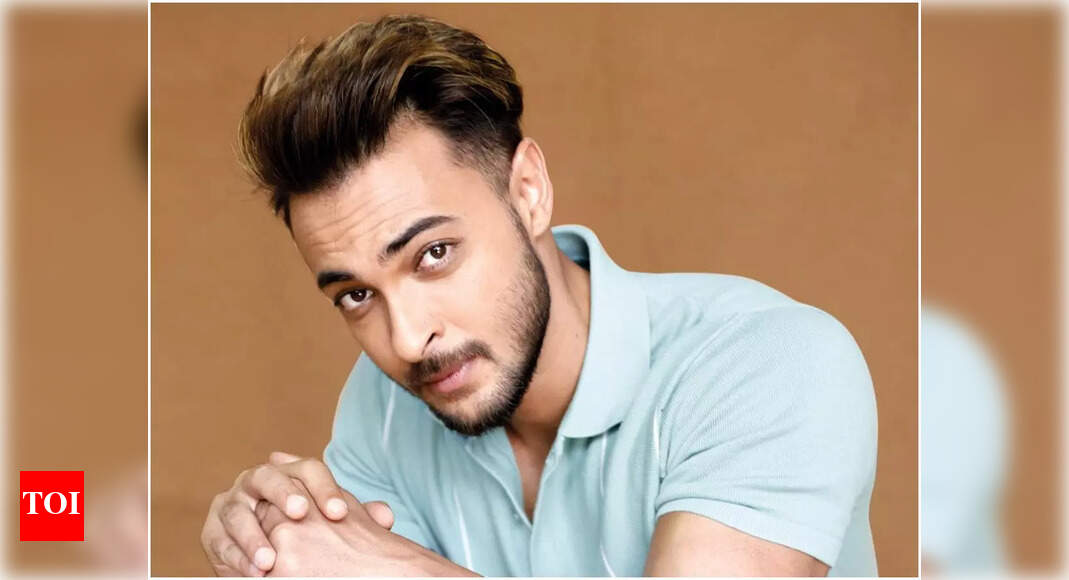 Aayush Sharma: Until the public accepts you as an actor, you won't be able to become a star | Hindi movie news
"Today there is an influx of quality content and artists. I realized if I had to present myself as a star and do the same thing again, I would pass out. So I wanted to project myself as an actor first and leave the rest to the public "- Aayush Sharma
With 'Antim: The Final Truth' which hit screens recently, Aayush Sharma introduced himself in an image, which was a far cry from what we saw of him in his first film, 'LoveYatri'. All the blood and sweat he put into his intense brutal gangster character paid off, as he gained appreciation for it. Now the young actor is keen to prove his courage in all possible genres. In an interview with BT, Aayush speaks candidly about his struggle after the failure of his first film, lessons learned from his second, stacking up to match Salman Khan onscreen and his film dreams. Extracts …
'Antim' saw your growth as an artist and you even went through a massive physical transformation for the role. Very often, we talk more about the physicality of an actor than about the reality – performance, role, etc. Did you have any concerns about this?

It is true that most of the time, the focus is more on the physical transformation of an actor. However, Rahulya (her character in 'Antim') didn't require as much physical transformation as she did mental one. The first thing I had to work on was not caring what people thought of me. As an actor, you always care about the image you project and how people perceive you. The character of Rahulya forced me to let go of all these inhibitions. When I heard the narration I felt I was the antagonist, but that ultimately turned out to be my story. In order to get into the character's skin, it was essential for me not to judge Rahulya. I also read the book, The Courage To Be Disliked, which helped me better prepare for the character. Along with the mental transformation of becoming the character, I worked on the physical aspect. I was aware that I wouldn't be able to justify the high octane action sequences if I didn't transform to look like the part. I had Salman Khan in front of me. His on-screen demeanor and fame is so huge. To justify even sharing a frame with him, I needed a massive physical transformation. It involved putting on 16 pounds to look convincing on screen and be able to pull the character.
After playing the quintessential hero in 'LoveYatri', you played a gangster in your second movie. Was it a conscious decision to refrain from being repetitive early in your career?

My first outing was not a box office success, and my acting caliber was called into question. I was not on the defensive against criticism and worked on my shortcomings. Today, there is an influx of quality content and artists. I realized if I had to present myself as a star and do the same thing again, I would pass out. So I wanted to project myself first as an actor and leave the rest to the public. Accepting them is the only way for you to achieve stardom. You can make as many films as you want, but until the moment the audience accepts you as an actor, you cannot become a star.
How frustrating was the period after the failure of your first film?

Failure teaches you much more than success. Success tends to make you complacent, but failure makes you work harder. If you ask me today, I'm thankful that my first release was not a box office success. If that had been the case, I probably would have stayed in the same area and become repetitive. This experience taught me that for each film, I had to make the same effort as for "Antim". It also prepared me to accept that if I fail once, it's not the end of the road.
After 'Antim', do you feel the pressure to meet the expectations people now have of you?
My priority is to make sure that my performance does not weaken. I understand that people have watched 'Antim' without any expectations, but they have expectations
of me now. So, I'm going to make sure I work harder so that they can see a newer version of me in the next movie and are pleasantly surprised.
Sharing a screen with your brother-in-law, Salman Khan, has it ever pissed you off?

Fortunately, I was trained by him, and for me, that means that if you can have fun at home, on the set, it's strictly professional. When I started working on this movie, I realized it was the greatest platform an actor could get. You have Salman Khan in a movie directed by Mahesh Manjrekar, the story of which revolves around your character. Being a superstar, Salman (Khan) bhai also knew the importance of this project for my career. But he never told me what to do or asked me to perform a scene in a certain way. The first thing he told me was that he had never played a gray character in his career and asked me to find out for myself. He could have guided me through this movie, but what about the next one, or the one after? So he told me to perfect and master my craft.
READ ALSO: